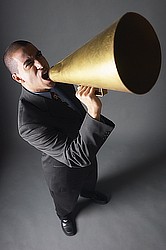 Internet: We have a PC available for guests to use in the office and it has a printer. We have wireless and it is available in most of the rooms. The library has free internet up the street. The Country Store has free wireless at their location, they will give you the password. The Gallery across the street emits free wireless.
Phones: Each Cabin has a phone with the exclusion of cabin 7. The phone died and yet to be figured out. Calls in can be transferred to the cabins. You can call out long distance or local with a calling card. There is a pay phone at the store. Cell service is limited to Verizon around the Buckhorn most of the time (weird system) . You can get a cell on the Lakes Basin Road somewhere around the Gold Lake Summit at the Round Lake Trail turn off. Cells also work at Mills Peak and at Packer Saddle. You can also use our guest portable phone located in the office.
TV: Each room/cabin has a TV. The provider is Direct TV and carrys the Sacramento stations. We have ABC, NBC, CBS, ESPN and tons of other options. Each room/cabin has a DVD player and there are numerous DVD's in the office for guest use. The Direct TV package has music as well.