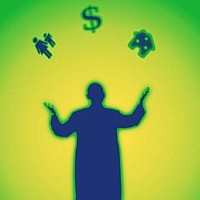 Cancellation Policy
As we learn this business we find that we need more clarification concerning our cancellation policy. We hate to do this but there seems to be so many who will make reservations for a weekend and call the day before to cancel for various reasons, some very good. They are equally incredulous when we say we need to charge you to cover for the loss of business because we turn down so many folks throughout the past few days who wanted the room.
So, you need to cancel a minimum 10 days before your first night stay or we reserve the right to charge you for the entire stay or at a minimum the first night.
We do not offer reimbursements or waive cancellation for disappointment in weather conditions.
I often wondered why my counterparts in this business are so tough on this and now I am beginning to understand. I hate it but cancellations with short notice hurt our ability to keeps rates the same and share the opportunity to rent with others more committed.
Thanks and keep coming. We are not grouchy, just waking up to smell the coffee so to speak. Remember, and an important point, we understand the need to cancel a reservation and just ask that we are given time to rent the room again. For those of you who keep coming or giving us a chance with proper notification, thanks.
Mike and Lindy